CUSTOM PROGRAMS
Make It Your Own
For retailers that are looking for a more personalized experience, CTC develops exclusive customized versions of our 'Retail Certification Program' that have company logos, colours, branding, and content.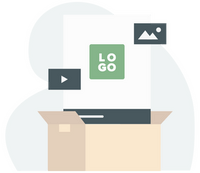 Choose Your Content
The content available comes from existing CTC learning modules; alternatively, you can work with us to create customized units for your training program.
Track Your Employees' Progress
For companies that choose to create a custom program, we also provide them with the ability to track all users and their progress. You have the ability to verify in real time if someone is trained using their CTC certification card or student number.
BRAND TRAINING
Connect & Educate
For cannabis brands and producers, let us help you connect with budtenders in Canada and effectively train retail staff about your products.
Train budtenders online about your brands and products

Create opportunities to receive feedback and drive sales in the market

Work with our team to create a course to fit the exact needs of your brand and products

Quiz budtenders on their knowledge and important brand information